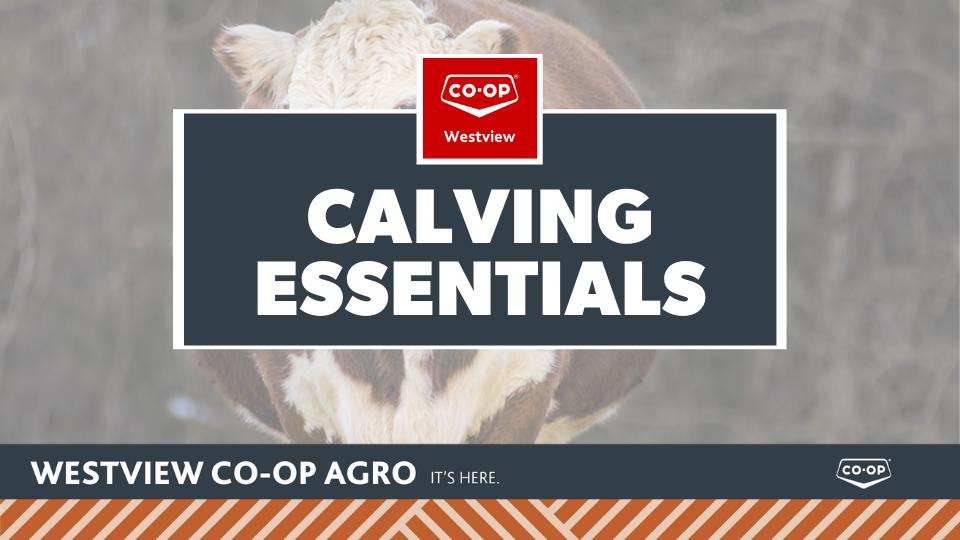 CALVING ESSENTIALS
February 24, 2021
We have everything you need to help you get through Calving 2021!
You can find CCIA Tags, Zee Tags, Salt & Mineral, Electrolytes, Colostrum, Milk Replacer, Vet Supplies, Calf Shelters & more at your Local Westview Co-op.

Find out more about our Co-op Calving Shelters.

Curious about Calving Nutrution and Calf Health? Join our webinar March 3rd!

Visit your Local Westview Co-op to make sure you're prepared for Calving Season.

Consort
(403) 577-2802
Drumheller Agro Centre
(403) 823-5555
Eagle Hill
(403) 556-2113
Hanna Home Centre
(403) 854-2802
Discover more: