Cleanfarms - Sustainable Farming
Actions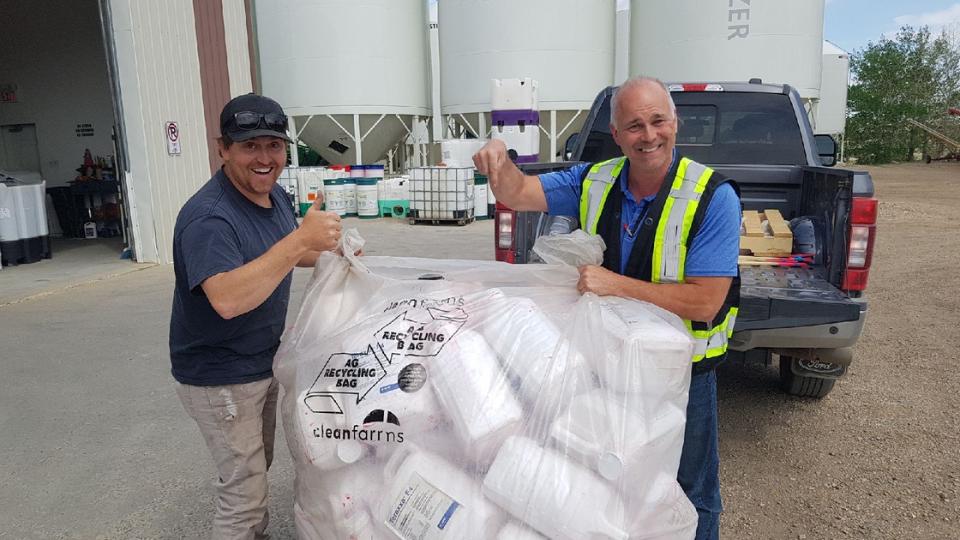 Cleanfarms - Sustainable Farming
June 9, 2022
Who or what is Cleanfarms?
Cleanfarms is a non-profit environmental stewardship organization. They work collaboratively Westview Co-op, and others, to ensure that Canadian farmers can actively contribute to a healthy environment and a sustainable future. Their programs create meaningful change, and offer a tangible way to address agricultural waste management and resource in the community.
What does Cleanfarms do?
Cleanfarms plays an important role in protecting the environment by keeping recyclable materials out of landfills and burn piles. To help farmers better manage their waste, Cleanfarms partners with agri-retailers, such as Westview Co-op, and municipalities across the country to make their programs available to farmers in every region.
What can be recycled?
Everything from containers up to 23L, totes and drums, unwanted pesticides and animal/equine medications containers, and more! Let's get away from burning or dumping everything, and strive to make a difference.
How can you join this program?
Reach out to one of our experienced Team Members to sign up for this amazing program. Find your nearest Agro Centre here.

Discover more: