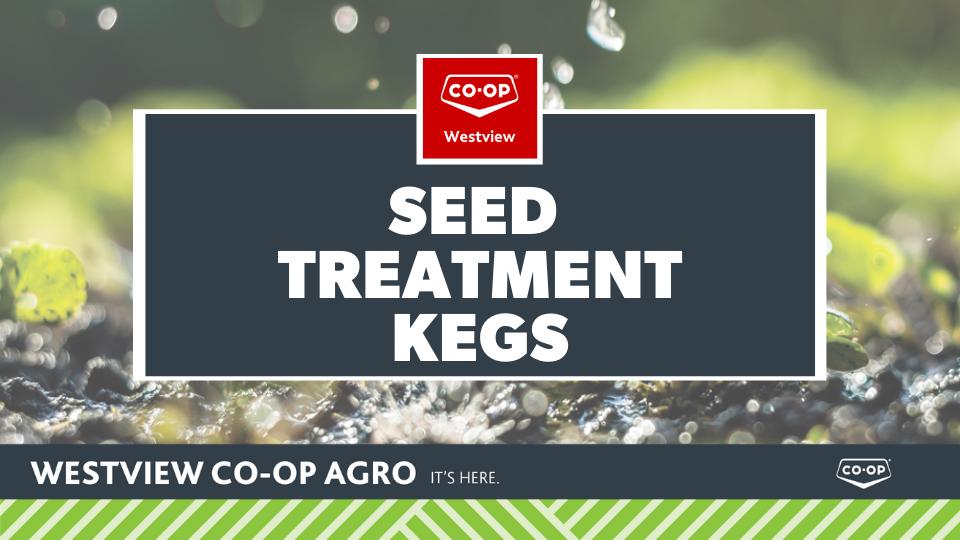 SEED TREATMENT KEGS
February 22, 2021
Get your liquid seed treatment in aluminum kegs this season!

We use aluminum kegs to hold the seed treatment as that way the keg can be pressurized and then dispensed (with the help of a regulator) at a constant flow rate relative to the flow rate of the seed grain being augered.

This "keg" method eliminates the mess of seed treatment flowing all over the place when treating seed as well as eliminating the clean up of empty containers/jugs as you return the empty keg to us again.

If you have any seed treatment left inside the keg after the treating season is over, the remainder is measured and credited back to your account.

Seed treatments available would include anything liquid in the fungicide and/or insecticide or "organic" seed treatment area.

Let your Agro Team Member know the amount and type of seed treatment you need this season!

Consort
(403) 577-2802
Drumheller Agro Centre
(403) 823-5555
Eagle Hill
(403) 556-2113
Hanna Agro Centre
(403) 854-2820
Horseshoe Canyon Agro Centre
(403) 677-2777
Discover more:
There are no featured stories at this time.