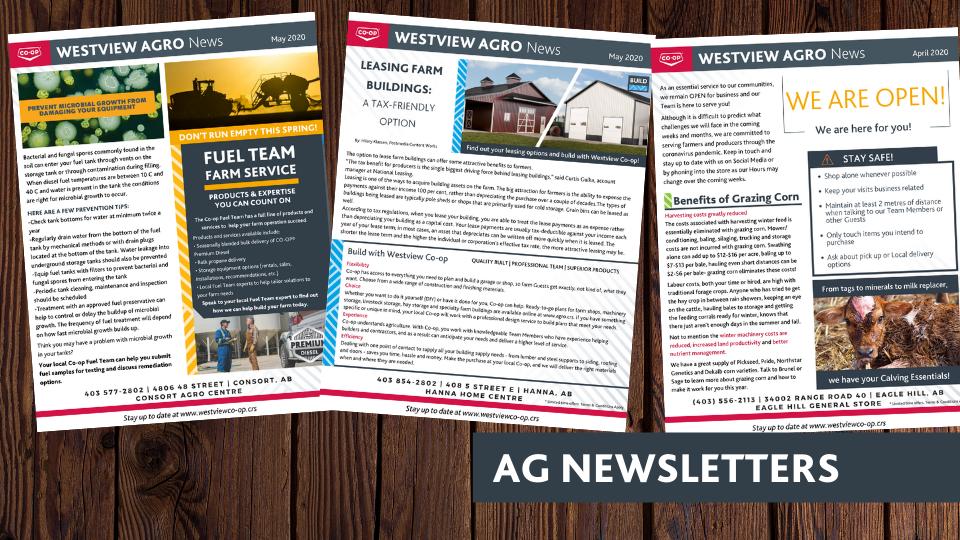 WESTVIEW AGRO NEWS
November 4, 2020
Stay up to date with Westview Co-op Agro News! Check out unique services we offer and learn more about what your Local Westview Co-op can do for you.
*Newsletter and sales will vary from location to location as each store may have different inventory, stock or services.
If you would like to receive bi-weekly marketing emails, including our monthly newsletter and flyers to your inbox, please click here.
Discover more: