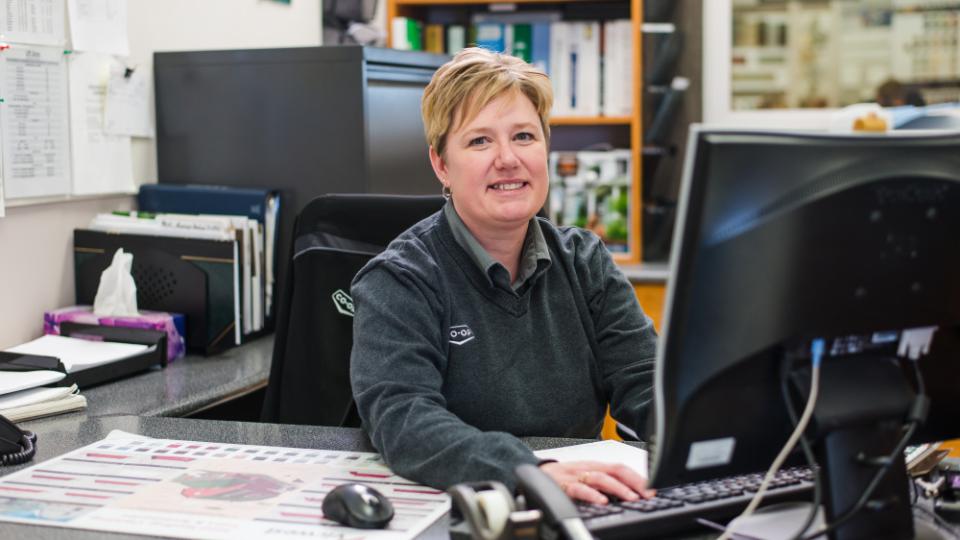 IT Analyst
Olds Administration Office
Description:
Operating in a diverse and highly competitive retail environment, the IT Analyst is responsible for the strategic leadership and direction of the IT portfolio with Westview Co-op.
People: This position understands and supports the direction of Talent Management for the Organization where applicable in the areas of Talent Acquisition, Orientation and Onboarding, Team Member Engagement, Performance Management, Talent Development/Succession Planning.
Market: Westview Co-op strives to leverage technology in all aspects, and all markets of our business. This position will support programs, initiatives, and various technology platforms, (Website, Email, Guest Survey as examples) to deliver a World Class Guest Experience.
Operations: This position will be responsible for all aspects of Technology Solutions, including administration, security, access, desktop/user/field support, reporting, and relationship management of 3rd party service providers related to the Technological Solutions deployed currently and in the future.
This position will be responsible for all areas (including but not limited to):
Communications (landlines and cell)
Network and Connectivity – including Firewall Management
Access Administration
Software (MS Office, Email, SharePoint, iDashboards, UltiPro, Kronos, etc.)
Hardware (Printers, Hard Drives, Mouse, Keyboard, Monitors, Scanners, Fax Machines etc.)
CCTV video
Intrusion alarms
Point of sale Systems, Payment Systems

The IT Analyst will collaborate with others to drive continuous improvement through Gap Analysis and execute on agreed upon solutions within timelines and budget. Will influence without authority and drive partnerships to achieve results and expectations.
Administrative duties include but, not limited to time management, networking, continuous learning, project updates, reporting and documentation is done timely, accurately and meets agreed upon timelines. Understanding, adherence to, and execution of Westview Co-op's Policies and Procedures is required.
Sustainability: Role will be performed in alignment with our sustainability pillar of People, Planet and Profits which is explained in detail in the job profile.
This position is responsible for following Westview Co-op's Health and Safety program. Leadership for our safety culture by working safely, prompt coaching of unsafe behaviors as well as recognition for Team Members doing safety right, every day.
Post-secondary Education (diploma or degree) in Business with a preference for IT. Demonstrated ability in progressive and successful IT roles.
Westview Co-op offers the following:
Very supportive environment that allows for learning, collaboration, growth and professional development.
Full Benefits Plan including Extended Health Care, Dental, Life Insurance & Long-Term Disability Insurance
Employer Matched Pension Plan (6% Matched)
Employee Family Assistance Program
Competitive wages paid bi-weekly & Bonus Incentive Plan
Tuition Assistance
To be a part of a dynamic, growing organization with a that makes a difference in the communities that we serve, apply today!
Application Deadline:
June 21, 2019