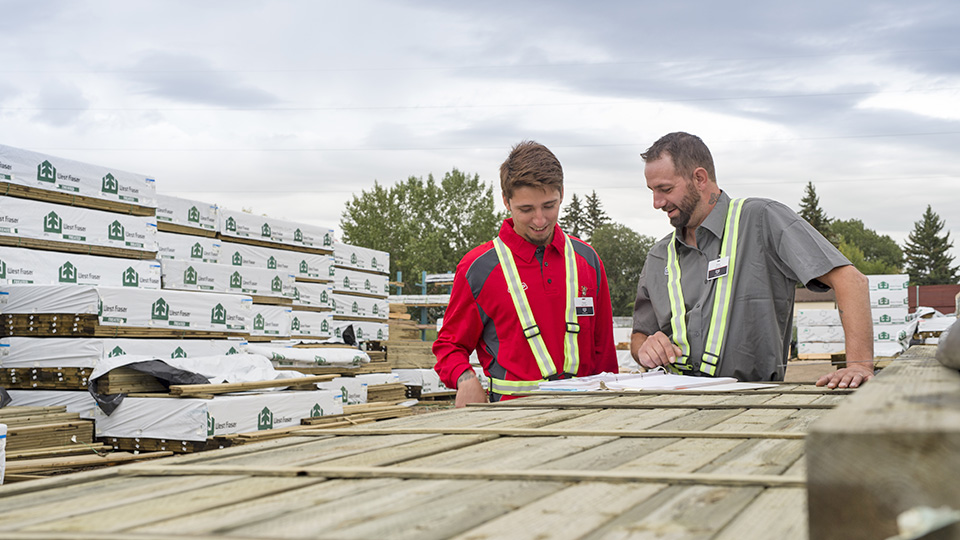 Home and Agro Team Member
Drumheller Home and Agro Centre
Description:
Westview Co-op is a dynamic, growing, co-operative with budgeted sales in excess of $85 million with Food, Home & Building Supplies, Agro and Petroleum as primary products. We serve the communities of Carstairs, Consort, Drumheller, Eagle Hill, Hanna, Linden, Olds, and Sundre providing employment for approximately 240 Team Members. Based on the fundamental principles of co-operation, we are locally invested, community-minded, and offer lifetime membership benefits. We invite applications for the position of Home and Agro Team Member out of our Home and Agro Centre in Drumheller, Alberta.
Reporting to our Home and Agro Manager, responsibilities include:
Understanding and following Westview Co-op's Health and Safety Program
Providing exceptional service to our Members and Guests and living by our Brand expectations through our "You're at Home Here" motto
Operating our point of sale terminals
General Merchandising of product
Accurate ordering of product
Working with CASMS (Computer Assisted Shelf Management)
Ensure high level of store image in line with our Brand expectations
Other projects and assignments as required
This position requires the use of equipment such as pallet jacks, forklift and delivery trucks, as well as heavy lifting of product up 50 lbs.

This is a part-time position with hours scheduled per week depending on operational requirements. We are looking for someone to work approximately 32 or more hours per week, including mornings, days, evenings and weekends.

As a Team Member, you will also contribute to living our Corporate Values of Integrity, Excellence, Responsibility and Community.
We are looking for a positive, approachable and motivated individual with a drive to learn. If you demonstrate the following:
Exceptional Guest service skills
Strong attention to detail as well as organizational and interpersonal skills
Quality communication skills
Demonstrated ability to work effectively with others
Desire to advance your career in agriculture
This may be the perfect opportunity for you! Be a part of an organization that makes a difference! 100% locally owned and operated in the communities that we serve; Westview Co-op supports a number of local charities and community organizations. Westview Co-op offers a supportive work environment, as well as an Employee Family Assistance Program, Service Recognition Programs and a Retail Purchase Rebate program.
We are proud to offer excellent opportunities for further development and advancement within Westview Co-op and the Co-operative Retailing System. To be a part of our exciting story, apply today!
Application Deadline:
March 29, 2019