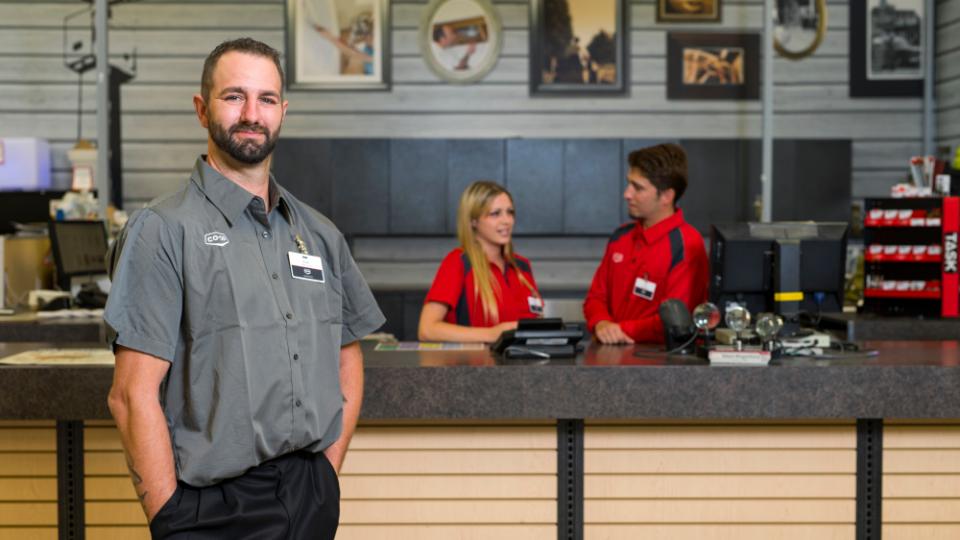 Estimator
Hanna Building Supplies
Description:
We invite applications for an Estimator to join our Team out of our Hanna Building Supplies location.

The Team Member will perform a variety of responsibilities in the operation, ensuring alignment with our Core Values and Brand.
Understanding and following Westview Co-op's Health and Safety Program
Providing World Class Service to our Members and Guests and living our Brand expectations through our "You're at Home Here" motto and sharing product knowledge
Coordinate and order special inventory
Provide estimates for building projects and close sales
Working with CASM (Computer Assisted Shelf Management)
General deliveries as required
Operating our point of sale terminals
General merchandising and accurate ordering of product
Other projects and responsibilities will be assigned.
This position is responsible for product knowledge and understanding of financial results including sales, margins, expenses, and inventory of the operations. Review financial statements and identify strengths and areas for improvement, and look for new ways to increase sales and improve results. Understand and follow Westview Co-op's Brand Image and Westview Co-op's Policies and Procedures. Administrative duties including claims, tracking of sales, invoices and all other paperwork is done timely, accurately and meets agreed upon timelines.
A Class 5 Driver's License is required.

This is a full-time position with hours per week depending on operational requirements. This will include morning, evenings and weekends.
As a Team Member, this person will also contribute to living our Corporate Values of Integrity, Excellence, Responsibility and Community.
We are looking for a positive, approachable and motivated individual with a drive to learn. Previous experience with estimating/construction and retail/Guest experience is preferred, however we welcome candidates with a combination of relevant experience and/or education. Candidates will demonstrate the following:
Understanding of our Values (Integrity, Excellence, Responsibility, Community)
World Class Guest service skills
Strong attention to detail as well as organizational and interpersonal skills
Quality communication skills
Ability to work effectively with others
We are proud to offer excellent opportunities for further development and advancement within Westview Co-op and the Co-operative Retailing System. To be a part of our exciting story, apply today!
https://www.westviewco-op.crs/sites/westview/careers/detail/start-your-career

Application Deadline:
June 20, 2020