Gift Card Fundraising Program
Actions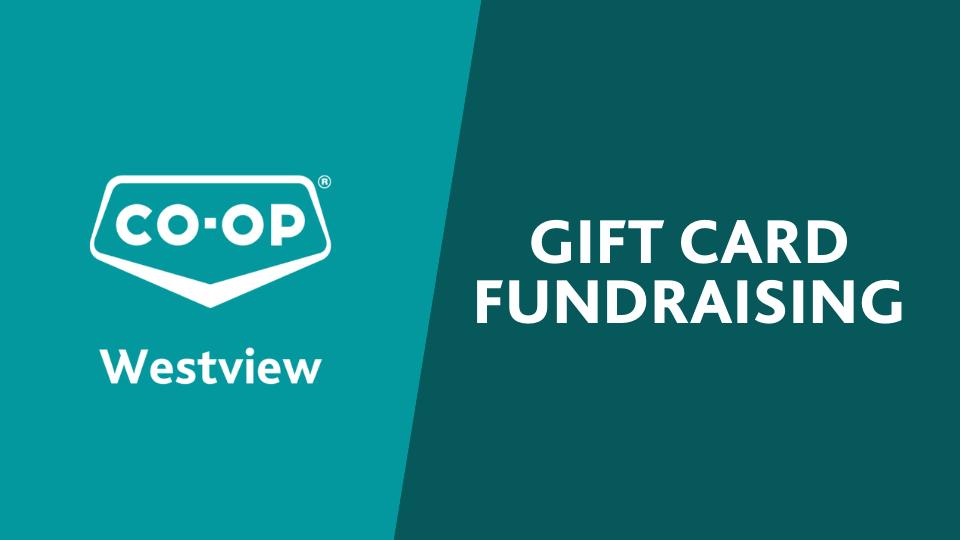 Gift Card Fundraising Program
October 17, 2022
Our Gift Card Fundraising Program helps local Community groups and non-profits raise funds to support their activities and operations.
Whether you're raising money to help your sports Team, dance crew, charity or travel club, Co-op is here to help!
Eligibility
We welcome applications from:
• Non-profit/registered charitable organizations exempt from taxation under the Canada Income Tax Act, whose programs and services benefit our Community
• Not-for-profit Community groups and youth organizations (Non-registered are also considered)
For more information open the attached document below titled Program Details & Responsibilities.
Click here to apply!
Westview Co-op uses Do Some Good to power their application forms.
More information and requirements
Please note that someone on your fundraising Team must have a Co-op membership to participate in this program, and that your group's purpose should align with our Co-op's values of Integrity | Community | Teamwork.
Westview Co-op, like other Community-minded businesses, receives numerous requests for donations. Please allow a minimum of 2 weeks to review your requests and respond.
We work hard to assist in as many Community organizations as possible, however due to the high volume of requests received, not all worthwhile proposals will be approved. Such a response does not reflect upon the value of your organization and the valuable service you provide.
Discover more:
There are no featured stories at this time.