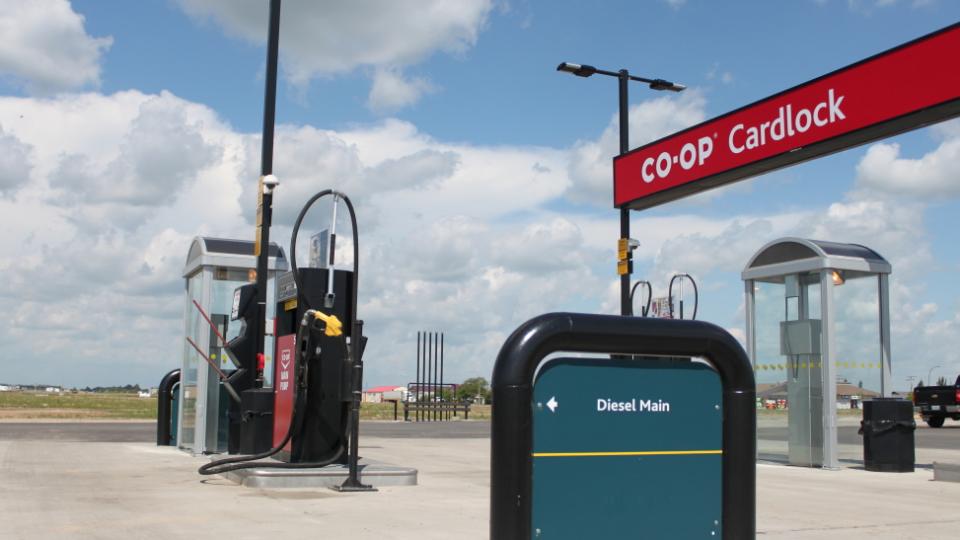 Cardlock
June 18, 2020
When you need fuel, there's no time to waste. That's why Co-op offers an array of petroleum products and services for businesses at convenient locations across Western Canada, including over 380 CO-OP® Cardlock locations. In fact, we offer the largest cardlock network in Western Canada, giving you 24/7 access to fueling anywhere a cardlock facility exists.
Great Access. Great Amenities.
On top of around the clock access to fueling, Westview Co-op cardlock locations also offer access to high freight transport vehicles. With wide lanes and ample turning room, you can easily pull your campers and trailers through. And for drivers who need a break, select locations offer washrooms!
Locate any Co-op Cardlock site anytime from your phone! On your mobile device, go to http://crs.coopconnection.ca/app.html to download the latest version of the Co-op CRS app!

For more details, or to sign up for a cardlock card, speak to your Local Westview Co-op Fuel Team.
Discover more: