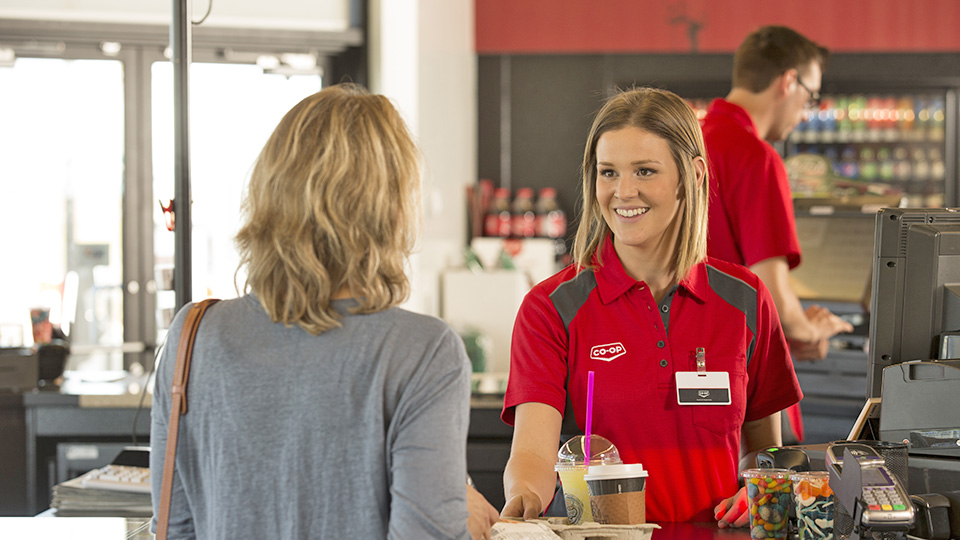 Co-op Fuel & Convenience
August 20, 2018
Your local Co-op is equipped to service your fuel and convenience needs, offering competitive pricing and exceptional Guest service.
Gas Bar
Whether you are looking for full- or self-serve, your local Co-op offers high-performance fuels at competitive pricing.
Fuel up 24/7 at our Carstairs Gas Bar or our QEII Gas Bar location.
Convenience Store
While fuelling up, treat yourself to a beverage or snack of your choice. We offer an excellent selection of convenience items to complement your busy lifestyle.
What does Full Serve mean?
Relaxing in your vehicle while our team fills your tank is only the beginning. Westview Co-op offers value-added services, including:
Window washing
Free compressed air
Propane tank fills
In case of emergencies, most gas bars offer a selection of Co-op Lubricants and other fluids to get you back on the road. Talk with a Team Member to learn more.

Discover more: