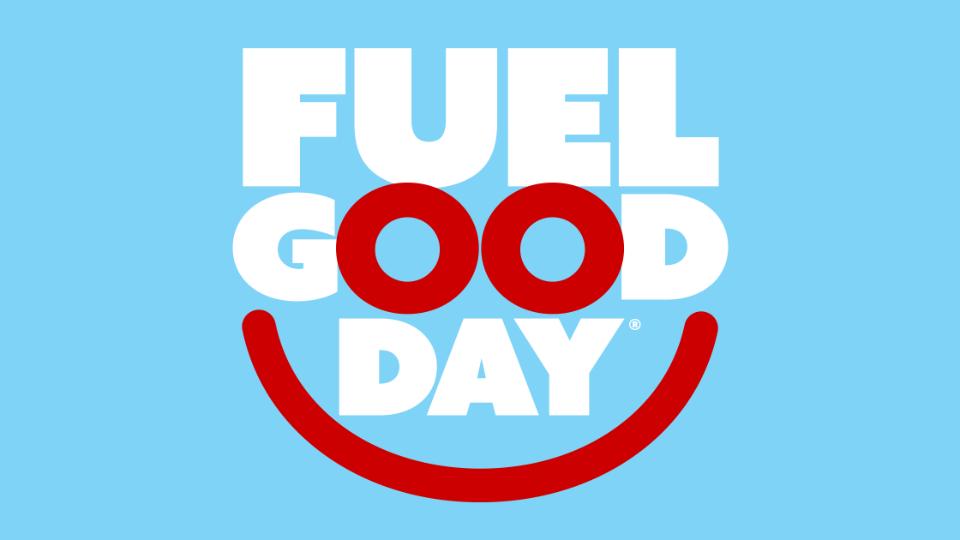 Fuel Good Day 2021
September 1, 2021
Thanks to your support, Co-op has donated over $4000 to Peggie's Feline Rescue Society and Hope 4 MVC Kids as part of Fuel Good Day on Sept. 21!
During the day, 5 cents from every litre of gasoline and diesel and $1 from every Co-operative Coffee or Big Cool that was purchased at a Westview Co-op Gas Bar were donated to these organizations. As a locally owned and operated business, we're proud to give back and get behind local initiatives that are working to address the needs of our Community.
All of the proceeds from Fuel Good Day are invested in your Community – this year, the recipients of Fuel Good Day at Westview Co-op are Peggie's Feline Rescue Society and Hope for MVC Kids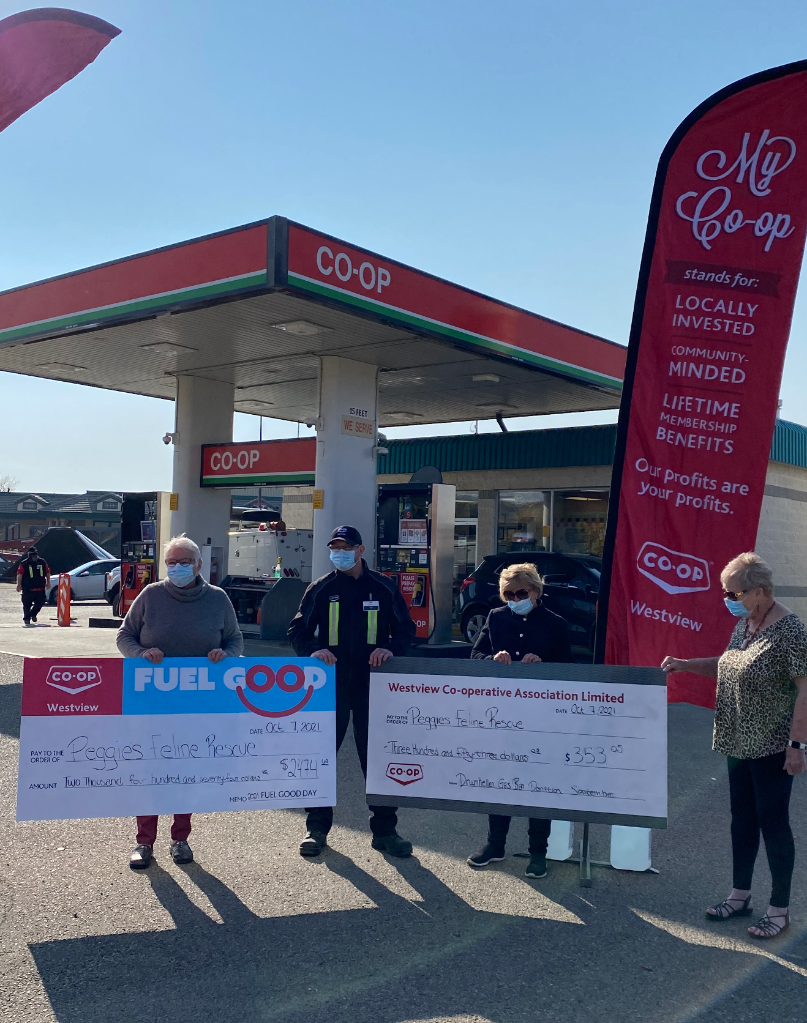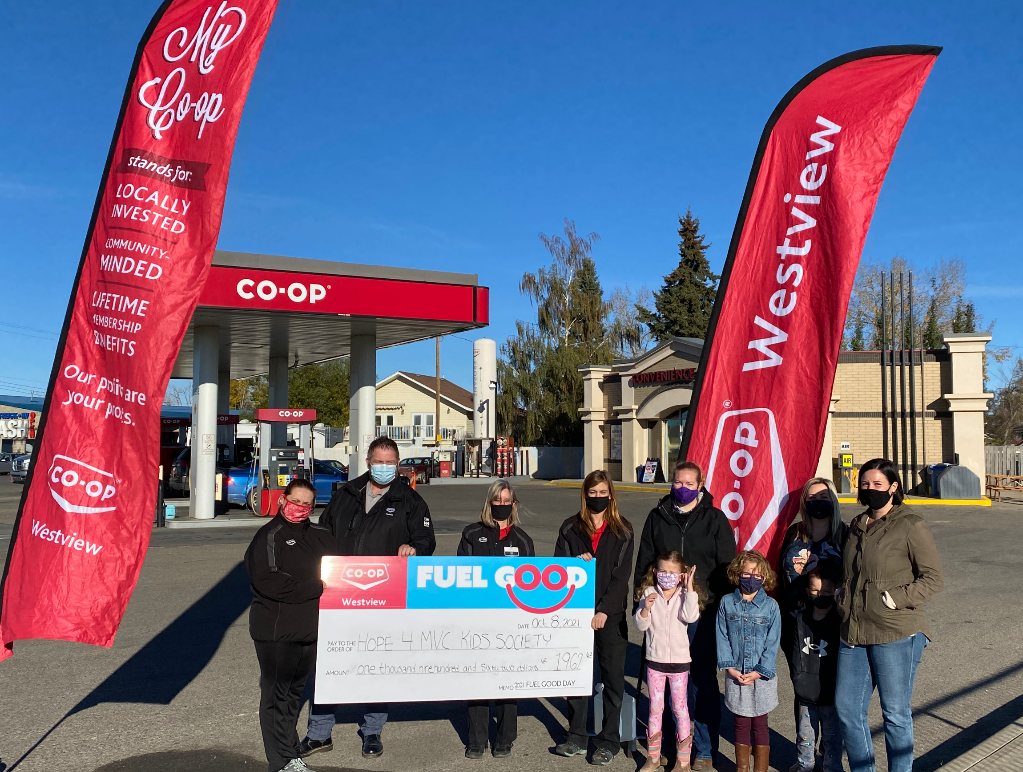 Fuelling good in your Community since 2017
In 2020, Co-op Members and Guests across Western Canada raised more than $566,000 for over 185 local organizations and causes – all in a single day during an unprecedented year.
Since its launch in 2017, more than $2.4 million dollars raised through Fuel Good Day has gone to local organizations supporting the Communities they serve.
Discover more: