Get Your Bulk Propane Early
Actions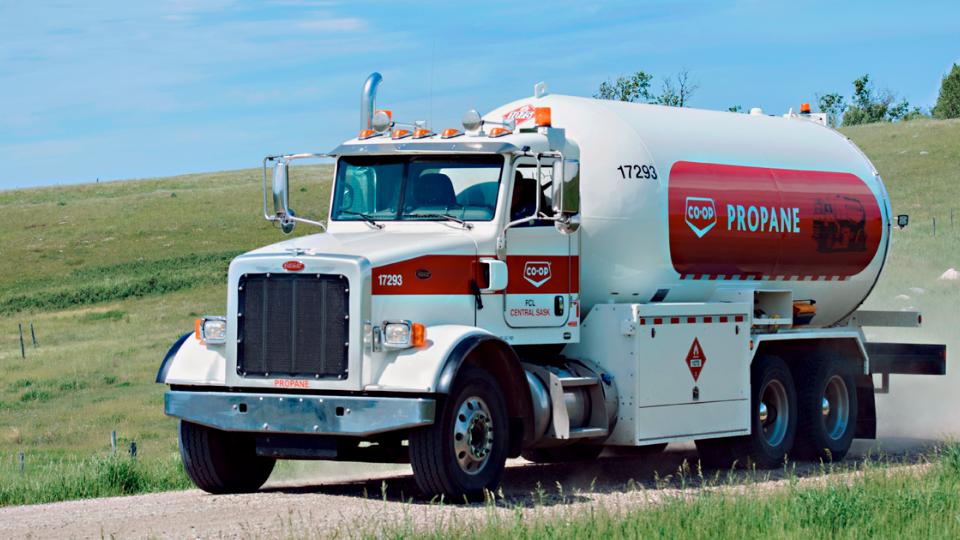 Get Your Bulk Propane Early
May 18, 2022
Guests who book a residential bulk propane delivery with Co-op Propane will receive a $25 Co-op Gift Card per 500 litres purchased. The maximum reward will be a $250 Co-op Gift Card, awarded to fills of 5,000 litres!
All bulk propane deliveries must be fulfilled June 1–July 31, 2022.
As an added bonus during this period, when you refer a friend to Co-op Propane you'll be eligible to receive an additional $50 for every referral.
It's never been so easy (or lucrative) to heat your home with Co-op Propane! For more information about the promotion and reward eligibility, contact your local propane branch at 403-946-5570.
Criteria and Eligibility:
Rewards can only be accrued through residential home heat bulk propane fills.
Eligibility of rewards will only be issued to members whose tanks are within the participating areas.
A $25 Co-op Gift Card will only be issued per every 500 litres of bulk propane used to fill residential home heat tanks.
The Guest must be paying for the Co-op Propane as a sole individual, and not receiving the propane delivery fill on behalf of another entity.
The Guest must be in good credit standing with their local Co-op.
The bulk propane delivery must be made before July 31, 2022 to receive the gift card.
The Guest will not be eligible to redeem the reward more than once throughout the promotion.
The Co-op Gift Card will be distributed after fulfilling the bulk propane delivery and must be signed by the Guest confirming the acceptance of the gift card.
Guests can not combine promotions or programs, including Propane Equalized Payment Program.

Participating Areas: Speak with your local Co-op Propane Branch Office to verify the eligible delivery zones within Alberta. The promotion is not valid in Peace Country, Alberta or British Columbia.
Discover more: