MAKING THE SWITCH TO CO-OP LUBRICANTS
Actions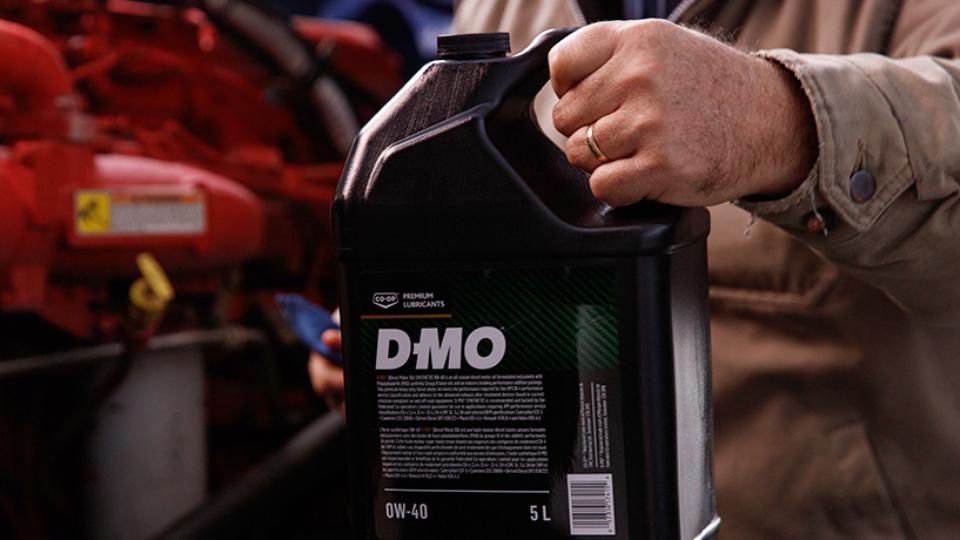 MAKING THE SWITCH TO CO-OP LUBRICANTS
January 28, 2022
When the time comes to buy lubricant, you probably reach for the same product you always have – it's just become habit. But sometimes change can be an improvement for both your equipment and your wallet.
Choosing the right lubricant doesn't have to be a burden. Whether you need more information about a specific product or a particular specification for your equipment, your local Co-op is here for you.
MORE: Lubricant product selection made easy
Choosing Co-op Premium Lubricants
Need diesel motor oil? We've got it. Recreational vehicles? That too. Grease? Yup, you'll find it in our cross-reference guide.
MORE: CO-OP Premium Lubricants Cross-Reference Guide
If you have the current product you use on hand, we'll easily be able to find a comparable Co-op product that will be right for you. Our cross-reference guide shows all lubricant product categories, comparing Co-op products with those from our competitors and original equipment manufacturers (OEM).
We're confident Co-op Premium Lubricants are on par with or better than the competition. All of our products strive to meet or exceed OEM specifications, so you can count on them to keep your equipment in tip-top shape. Plus, all our lubricant oils are backed by the Co-op Oil Guarantee, so you can be sure we'll have your back when you need it.
Making the Switch
If you're considering making the switch to Co-op lubricant products for your operation, give your local Co-op a call. Our Co-op Fuel Team Members will be willing and able to assist you in the search for the best product for your vehicle, equipment or machinery.
Discover more: