CALL FOR BOARD OF DIRECTORS 2021
Actions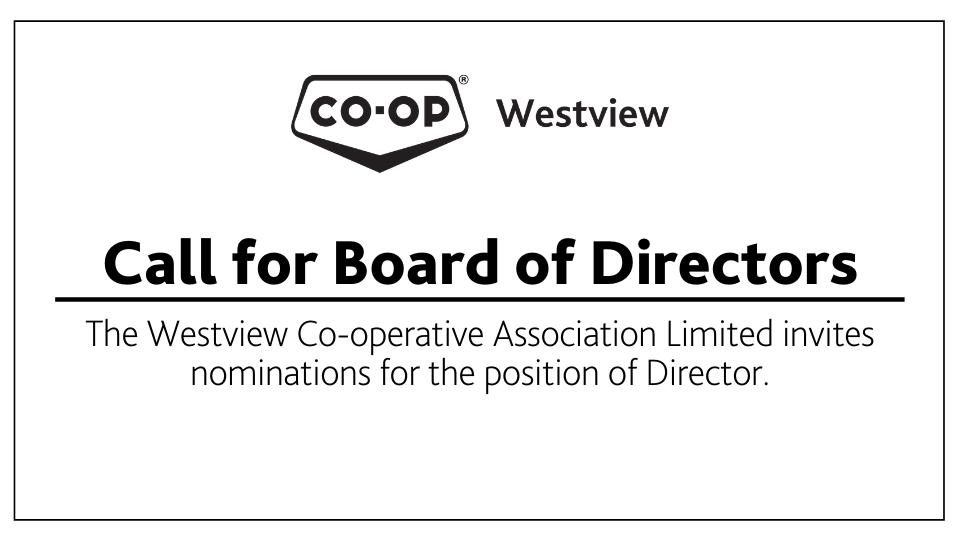 CALL FOR BOARD OF DIRECTORS 2021
June 3, 2021
The Westview Co-operative Association Limited invites nominations for the position of Director. There are three positions open for election at the Annual General Meeting to be held virtually on Tuesday, July 27 at 7 pm.
Nominations must be received in writing no later than 4:30 pm on June 25, 2021 to:
Nomination Committee
Westview Co-operative Association Ltd
Box 3970
Olds, AB T4H 1P6
or emailed to nominations@westviewcoop.ca
Nominees must meet the qualifications and requirements specified in the Co-op's Bylaws. Please review the attached document carefully – if you have any questions please contact the contacts listed for further information.
Discover more: