CO-OP Growing Leaders: supporting new 4-H Alberta Members
Actions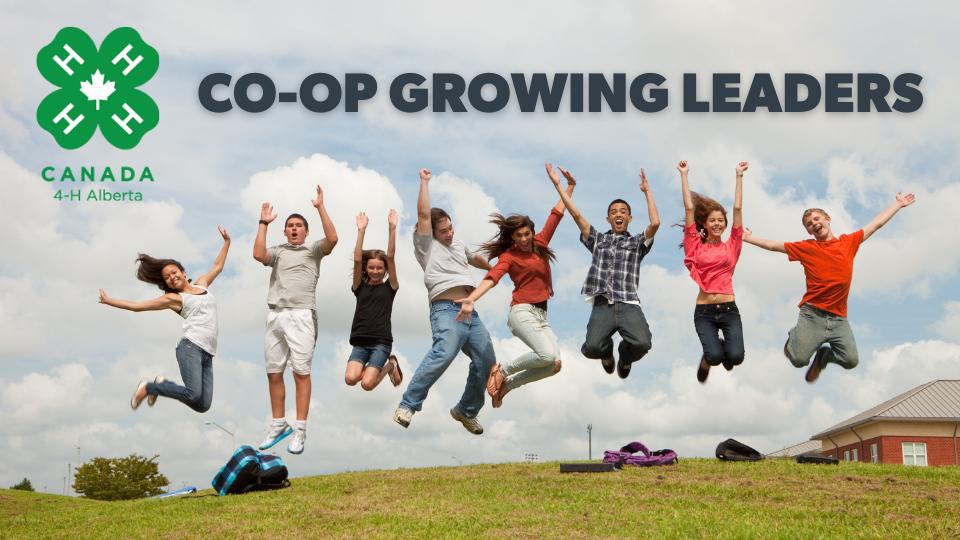 CO-OP Growing Leaders: supporting new 4-H Alberta Members
November 29, 2023
Deadline Extension!
You now have until December 15, 2023 to apply to have your registration fees covered!
Apply Here
Have you heard of 4-H Alberta? Do you want to try out 4-H Alberta but don't know where to start?
We are thrilled to announce that 4-H Alberta has partnered with Federated Co‑operatives Limited, with Westview Co-op among them, as generous sponsors of the new CO-OP Growing Leaders program, an exciting initiative that will fund new 4-H Alberta Members. Each of these Co-op locations will be supporting 4-H Alberta by funding new Member registration fees. This application is open to anyone who has not previously been involved with 4-H Alberta. Please visit one of those Local Co-op stores for more information or apply below.
Application Guidelines:
- You must be a new member to 4-H Alberta with no previous involvement (Cleaver Kids are welcome to apply)
- Please contact one of the Local Co-ops mentioned above/ below to talk about the Co-op Growing Leaders 4-H Alberta New Member Registration Program; a complete list of participating Co-ops can be found below in the application
- Please fill out all questions in the application form below
Information Required:
- The name of the Club you wish to join
- The name and contact information of the General Leader of the Club you wish to join
Process:
- Please reach out the one of the participating Co-op locations below and let them know you are interested in joining 4-H Alberta
- Complete the new member application form to get your registration fees waived
- Once 4-H Alberta has received all the information, we will connect with the new member's club and confirm registration
- Once confirmed, your information will be shared with your designated Co-op for approval, then the club will receive the registration fees
The deadline to apply is December 15, 2023
If you have additional questions please contact development@4hab.com
Discover more: