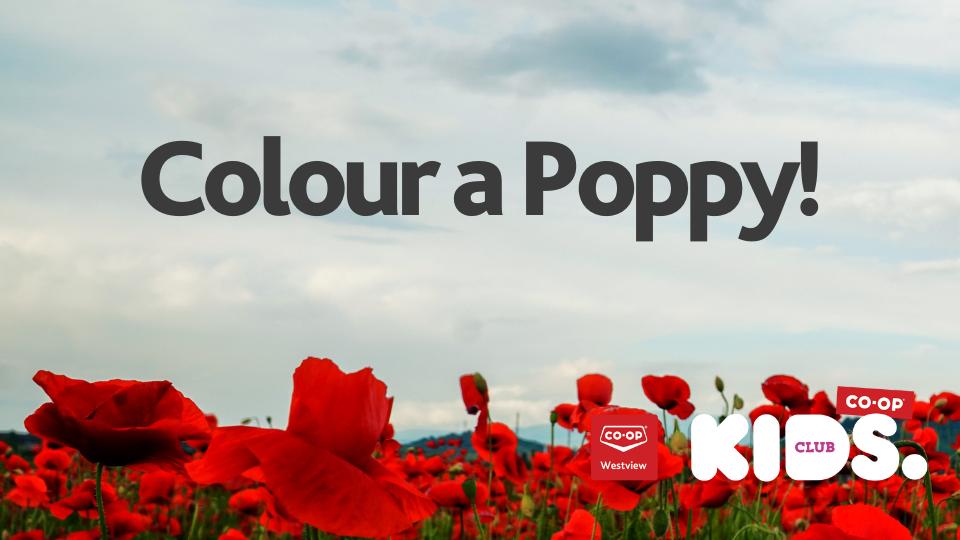 Colour a Poppy!
November 7, 2022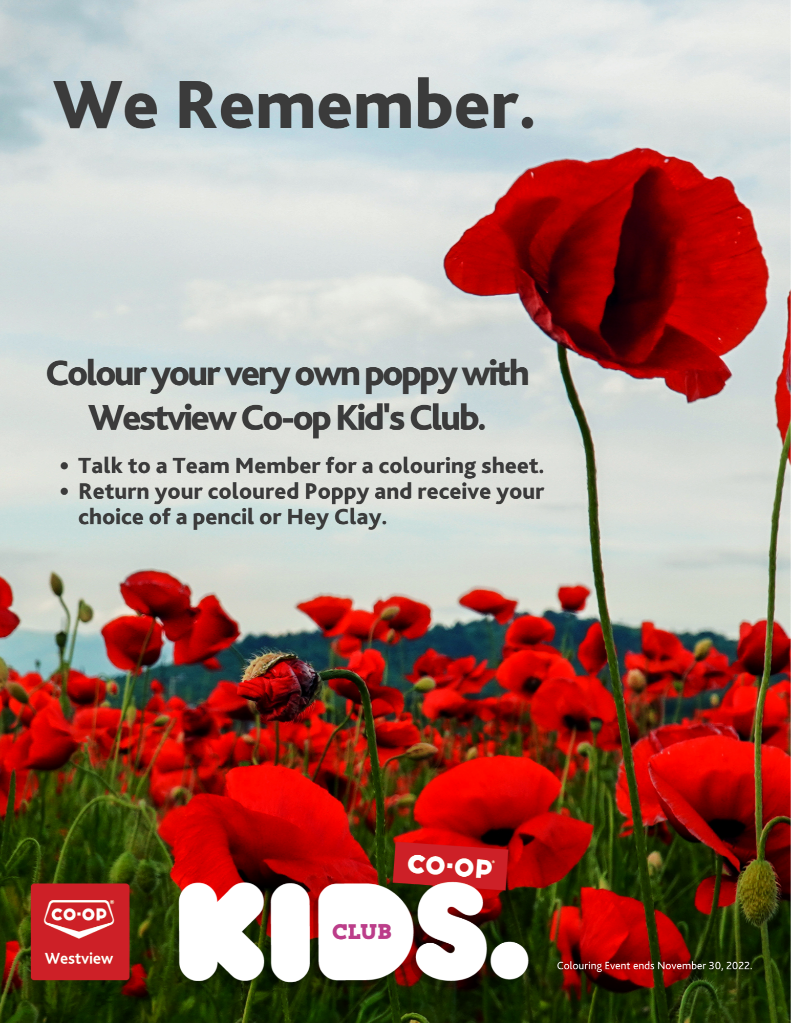 This colouring event is taking place across all our Westview Co-op locations for the month of November in honour of Remembrance Day.
Stop in and get your Poppy Colouring Sheet, colour it at home, and return it to receive your choice of a Kid's Club Pencil or 2 packets of Hey Clay!
By returning your colouring sheet we will be able to display your poppy for all to see, and show our respect for those who have dedicated their lives to helping us.

*Terms and Conditions: Available for children ages 12 years and under. No Limit to colouring sheet entries. Event ends November 30, 2022.

Discover more: