DISCOVER WESTVIEW CO-OP EAGLE HILL
Actions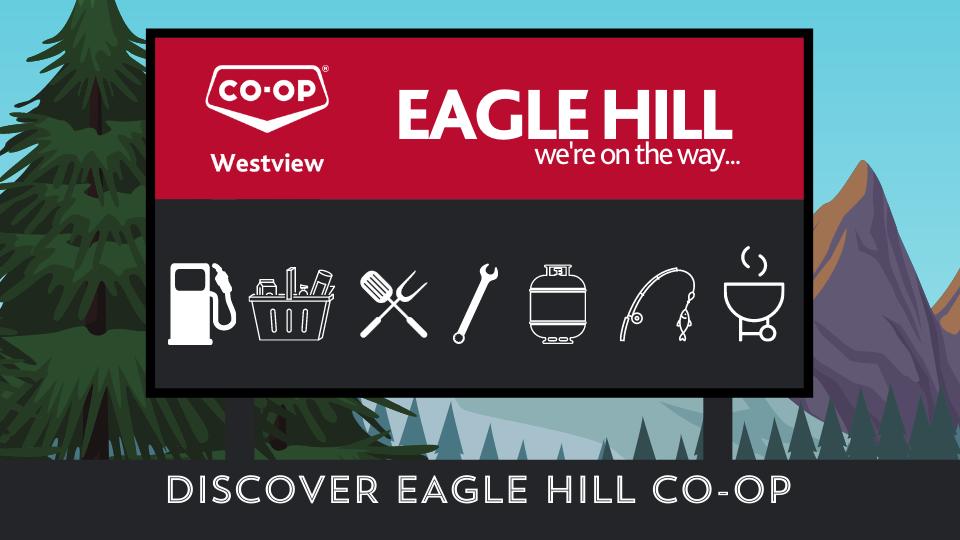 DISCOVER WESTVIEW CO-OP EAGLE HILL
July 30, 2020
Discover Westview Co-op at Eagle Hill.
In the small Community of Eagle Hill, nestled in Mountain View County, lies Westview Co-op Eagle Hill. A unique store and destination for surrounding Communities, Westview Co-op has it all - groceries, fuel, auto propane, outdoor apparel – including SITKA, fishing gear, BBQ's, hardware, and agricultural inputs — a one-stop-shop!
This Co-op is well known with locals and has gained popularity with Guests from farther away because, well, we're on the way! Whether your destination is Eagle Hill, an amazing lake nearby, or the mountains beyond - Discover Westview Co-op Eagle Hill and everything it has to offer.
For a list of our Home and Building offerings, click here.
Discover Westview Co-op Eagle Hill and a complete list of our offerings by visiting us in-store!
Click here for directions.

Discover more: