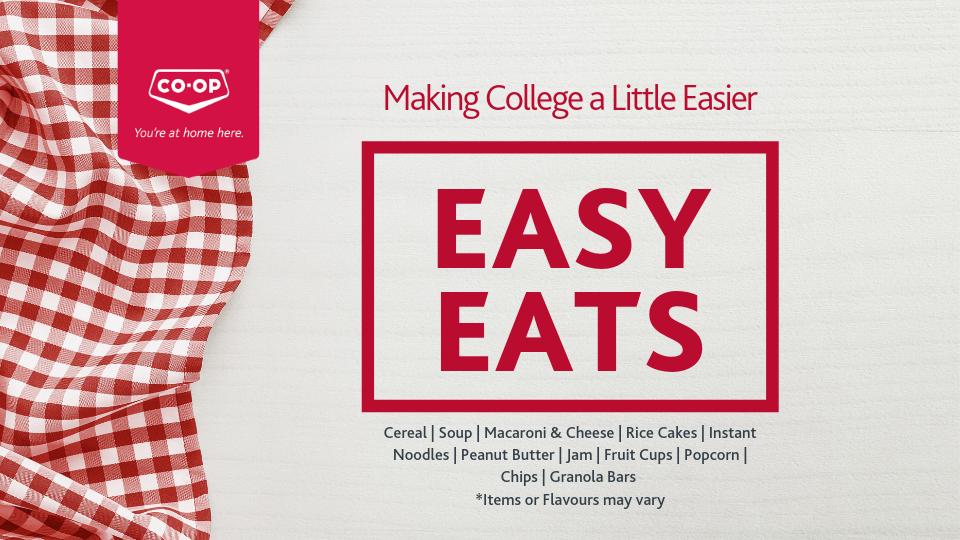 Easy Eats
September 13, 2019
Easy Eats!
Making College a Little Easier.
At Westview Co-op, we get it! We were students too.
That's why we have created the Easy Eats Student Box, packed full of delicious but easy to make food! You can find it at your Local Co-op in Olds, conveniently located at 5330 46th Street — just down the road from the college!
Easy Eats, saving you time and money!
Food Store:
Sun 9:00 AM-6:00 PM
M-F 8:00 AM-8:00 PM
Sat 8:00 AM-8:00 PM