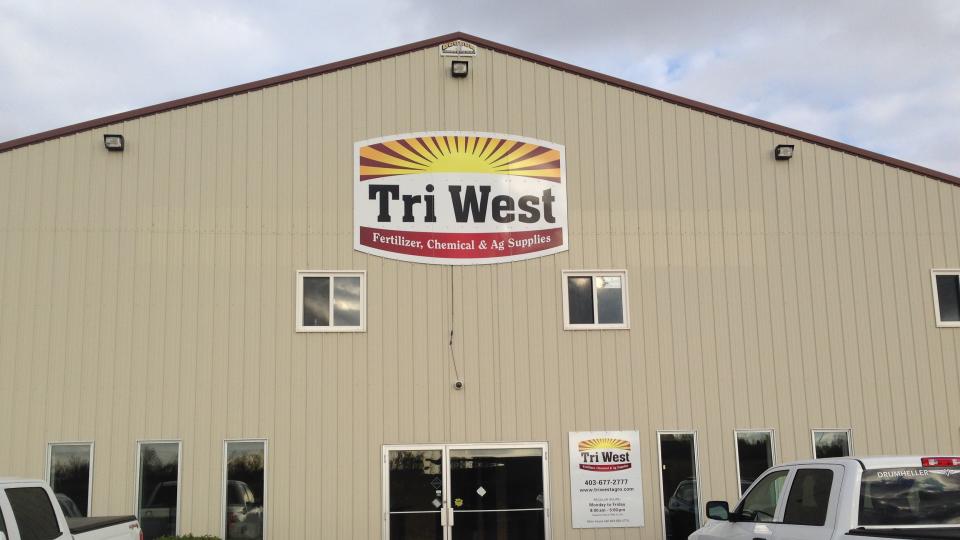 HERE WE GROW AGAIN
October 23, 2018
Ag producers near Drumheller will be able to get even more service from Westview Co-op, which has acquired Tri West Agro Ltd.
We believe in investing locally and we appreciate this opportunity to expand our commodity offering and serve even more Members and Guests in our Ag community.
Tri West Agro's crop input location offers custom granular fertilizer blending, seed and crop supplies. Other services such as soil sampling and agronomic advice are also provided.
The location just west of Drumheller will officially become part of Westview Co-op on October 1, 2018. Westview Co-op is working with Tri West Agro Ltd. to ensure the transition is smooth for both Co-op and Tri West Agro's Guests.
"We were excited to select Westview Co-op to carry on with the services that we have offered for 17 years with Tri West Agro. We felt they were the right fit for the continued business, the staff and the community. Thank you to all our customers who have made this business successful and we know you will be in good hands with Westview Co-op" said Ed Miller, President, Tri West Agro Ltd.
It is also a sign of how the network of services and support is expanding for Co-op Members and Guests across Western Canada. In September 2017, Federated Co-operatives Limited opened, by investing $75M, two new fertilizer terminals so that it could better distribute fertilizer to local co-ops and their Ag producers.