INVESTING IN OUR COMMUNITIES
Actions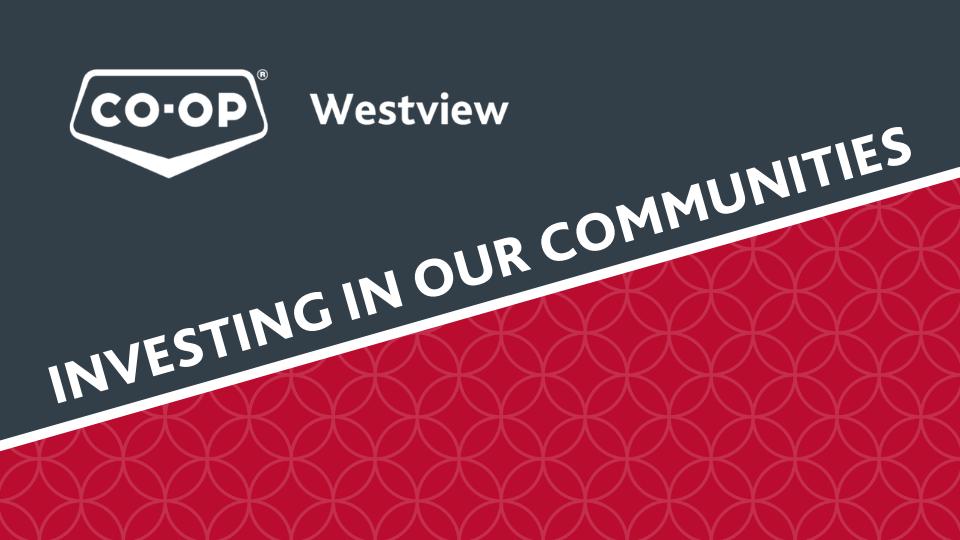 INVESTING IN OUR COMMUNITIES
October 14, 2020
What makes Co-op unique?
Among its other qualities, Co-op is Locally Invested, is Community Minded and offers Lifetime Membership Benefits.
Locally Invested
Your local Co-op is here for you. We live where you live, work where you work and we are helping grow the economy right here. We are your neighbours and we make sustainable investments in the Communities we share. Doing business with your Co-op creates good jobs and economic activity close to home – just as it has been since your Co-op opened for business.
Community Minded
A strong social conscience has always been part of how your Co-op operates. Our business has been built on a foundation of Community involvement and service. We will run a strong, financially viable business that has the potential to return profits to our Members and we invest in the Communities in which we operate. We are part of your hometown and care about and support the causes that matter to you, your Community and neighbouring Communities.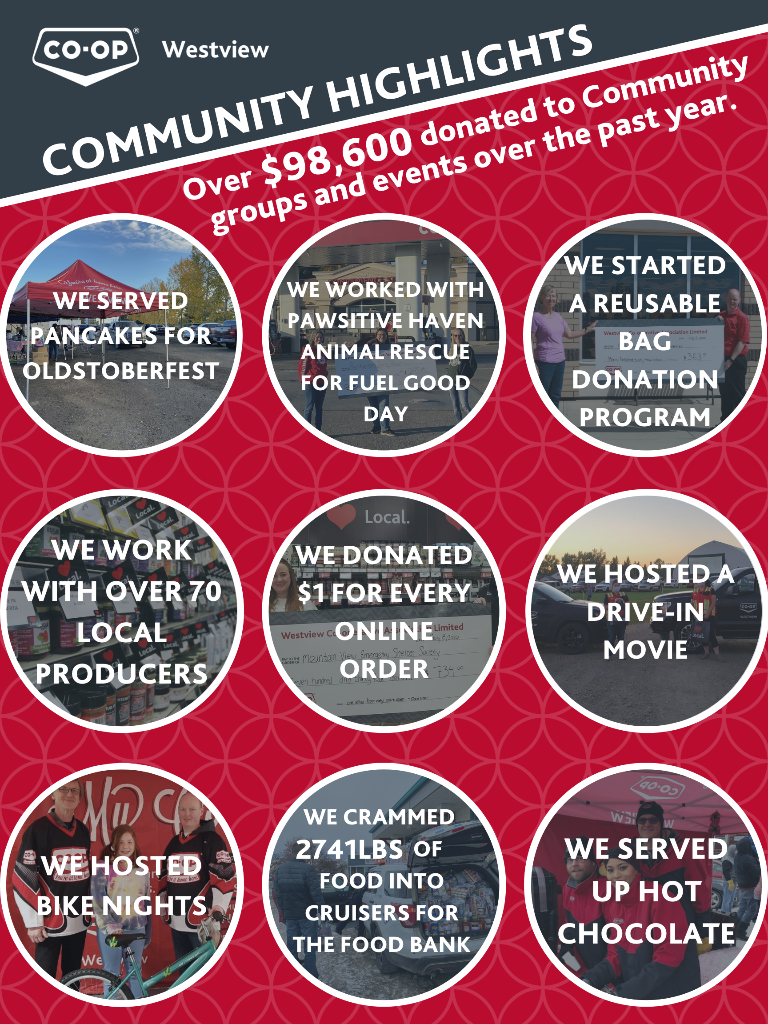 COMMUNITY SUPPORT FUND
Co-op's Community Support Fund provides cash or in-kind donations to non-profit groups and organizations to help support programming, complete projects or improve facilities and/or services that enhance the quality of life in the Communities we serve. You can apply online for your Community group here:

https://www.westviewco-op.crs/sites/westview/local/detail/community-support-fund