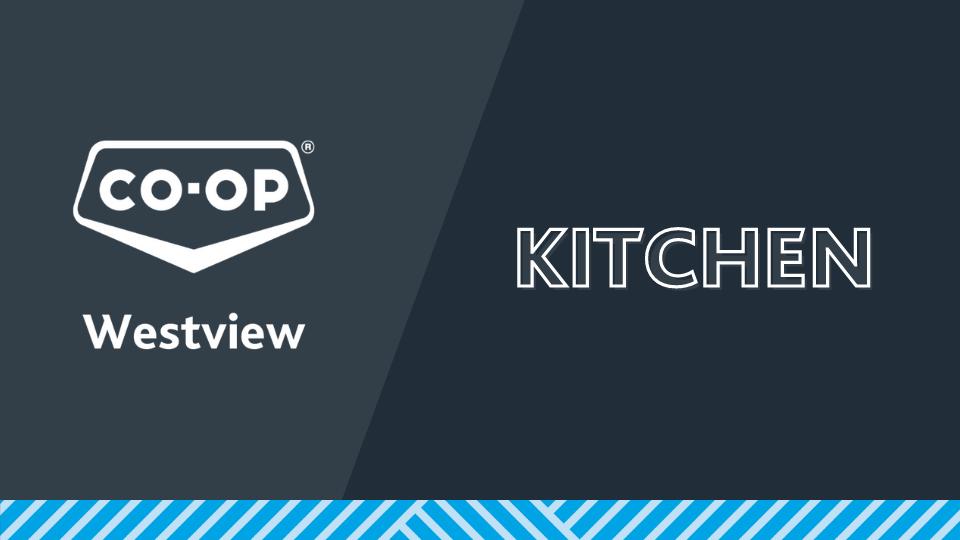 KITCHEN
January 7, 2021
From flooring to counter tops and cupboards, we have everything you need to build your dream kitchen at our Home Centres.
The kitchen has always been the heart of the home. Once a utilitarian space for food preparation, kitchens have evolved over the years to become a place to dine, gather, entertain and do homework.
A kitchen renovation is one of the biggest investments in your home, but it is also one of the most important. When planning for this renovation you must balance your wants and needs with what is possible within the space and what fits within your budget.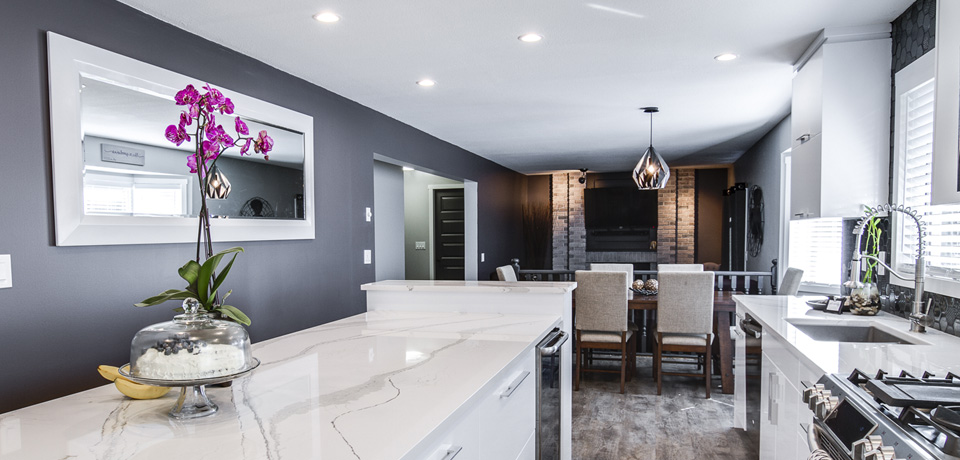 Layout review
Most kitchens come in an L-shaped, U-shaped or galley layout. Think about who uses the space and how. What works and what doesn't? Changing the layout may be possible, particularly if you are planning an expansion, removing a wall or even using part of another room. Otherwise, look at adjustments to cabinetry within the room's confines.
Consider how traffic flows through or moves around the space. Identify zones such as those for preparing, cooking and cleaning – even making morning coffee. Make sure the flow between your fridge, sink and stove is practical and works for you as these are your most common paths.
Storage wars
Develop an inventory of everything in your kitchen or would like to have in your kitchen, from appliances (both small and large) to cookware, barware and food. You need to ensure everything has a place, whether it's in a cabinet, on the counter or in a pantry.
Drawers, pull-outs and organizers for cabinets improve accessibility to things and are more ergonomically correct for the body. Go wide and deep with drawers if space allows. Look at using pot and pan drawers, garbage and recycling pull-outs, corner drawers, blind-corner units with pull-outs and toe-kick drawers.
There are different options for cabinets as well with the likes of pan dividers, spice racks and built-in wine racks. If you want to present your dishes and stemware, there are decorative glass doors and open shelving with plate racks. Consider having the upper cabinets reach the ceiling – adding storage space and preventing dust from collecting in the open space. If you opt for an island, there is room for more storage beneath as well.
Walk-in or wall-cabinet pantries are ideal for storing dry goods and small appliances, although framed-in corner pantries take up a lot of non-usable space and can interrupt countertop flow, making the kitchen feel smaller.
Feel free to mix and match the contents of your drawers and cabinets. For example, your cooking oil may be better placed with the pots and pans than in the pantry. Dividers can also help with multi-functional spaces.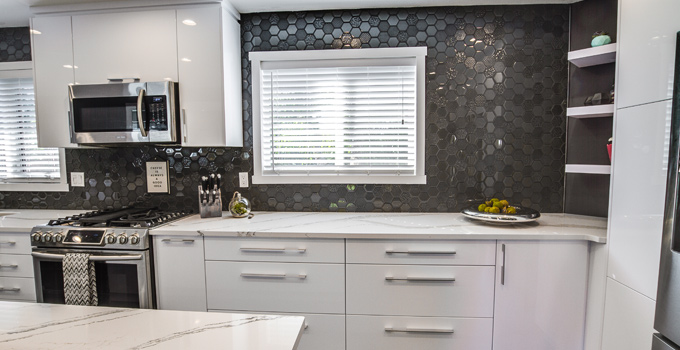 Function before finishes
When storage and layout have been determined, you can begin to look at finishes. The small touches are what bring the kitchen to life with texture, colour and functionality. Some of these details include cabinet colour and style, hardware, countertops, backsplash, lighting, appliances, flooring, plumbing fixtures and utensils.
Having a well-designed kitchen creates a space that is a joy to work within. Take the time to plan it out and review your plan from many different angles so you end up with a kitchen that will leave you with no regrets.
More information about updating your kitchen:
EXPERT ADVICE FOR KITCHEN RENO
THE INNER WORKINGS OF KITCHEN PANTRIES
KITCHEN ORGANIZATION HACKS FOR YOUR PANTRY
MODERN TRENDS IN KITCHEN COUNTERTOPS
THE MAGIC BEHIND QUARTZ'S SPARKLE