The Ultimate Guide to Day Trips from Olds
Actions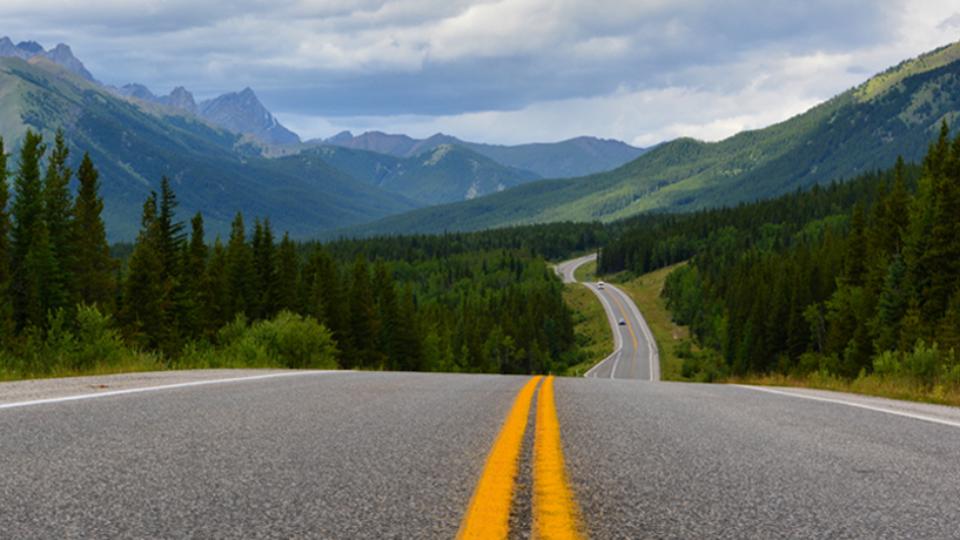 The Ultimate Guide to Day Trips from Olds
August 9, 2019
You can experience a diverse collection of day trips from Olds. Turquoise lakes, the Rocky Mountains, rolling plains rich in Canadian history and dinosaur bones, to say the least.
Starting from Westview Co-op's newest gas bar located at the corner of Highway 27 and the QEII, gas up on high-quality fuel, check your fuel levels, grab snacks and get ready to go exploring!
Banff National Park
Banff National Park is home to turquoise glacier-fed lakes, world-class skiing, hiking, and camping. It's one of Canada's most-visited towns and an extremely popular tourist destination. For that reason, we suggest exploring Banff on a weekday, if you can. Be sure to head to Lake Louise and Moraine Lake for a picture-perfect experience. Insider tip: If Lake Louise and Moraine Lake are too crowded, head to Peyto Lake for the same blue-water, glacier experience minus the crowds.
While you're in Banff, ride the Banff Gondola to the top of Sulfur Mountain for incredible views of six mountain ranges and the sweeping Bow Valley. Insider tip: Kids aged six to 15 ride free with an adult before 10 a.m. Five and under ride free always.
After the gondola, head to the Banff Upper Hot Springs to relax. The hot springs have a cafe, gift shop, picnic area, and trails, all of which are family-friendly.
Yoho National Park
Yoho comes from the Cree word for 'awe and wonder'. Yoho National Park will not disappoint. The park offers campsites for those wanting a longer stay, incredible sightseeing, and hiking including waterfalls and peaks. For the adventurous, there are all-day hikes to a half-billion-year-old fossil bed or through the mountain pass that allowed explorers from the West to discover the rest of Canada.
Dinosaur Provincial Park
Dinosaur Provincial Park is made up of badlands, riverside cottonwoods and prairie grasslands. Following the discovery of almost 500 dinosaur fossils, the park was declared a World Heritage Site. Now, you can walk the same grounds as the dinosaurs, reliving the prehistoric age with guided tours.
Columbia Icefield
The Columbia Icefield lets you explore the Athabasca Glacier on a giant Ice Explorer. Good for the whole family, you'll discover glaciology and can step onto the glacier itself. The tour involves a glass-bottomed Glacier Skywalk extending for an entire kilometer overtop a 280-metre drop. You'll see waterfalls and fossils, and possibly wildlife.
Head-Smashed-In Buffalo Jump
Buffalo skeletons steeped in history can be found at this incredibly well-preserved site. Head-Smashed-In Buffalo Jump is located at the foothills of the Rocky Mountains, converging on the Great Plains. The site is an example of the Plains People's communal hunting techniques and an indicator of how the great herds of bison shaped North American history.
The Plains People, using topographical strategies, would guide massive herds of buffalo to run off cliffs, effectively hunting them for years. The buffalo bones collected at Head-Smashed-In Buffalo Jump date back over 6,000 years.
Bar U Ranch National Historic Site
An authentic Albertan experience, at Bar U Ranch you can learn how to be a rancher. The family-friendly experience involves a wagon ride and other necessary cowboy skills. You'll learn about Bar U Ranch's history, including its association with the infamous horse-breaker Harry Longabaugh, also known as The Sundance Kid. At the end of the day, sit around the campfire listening to old-timey tales.
This content originally posted at fuel.crs.