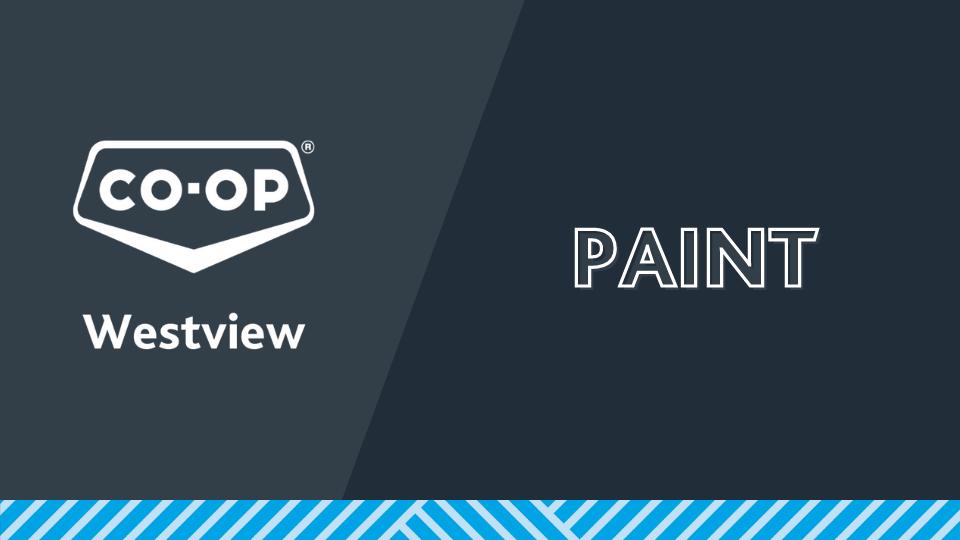 PAINT
January 18, 2021
At Westview Co-op, you can count on high-quality paint, mixed with precision to get the exact colours you need. We can even match paint colours in store. Talk to us about the right type of paint for you job and pick up brushes, rollers, trays, and other paint supplies for your next project.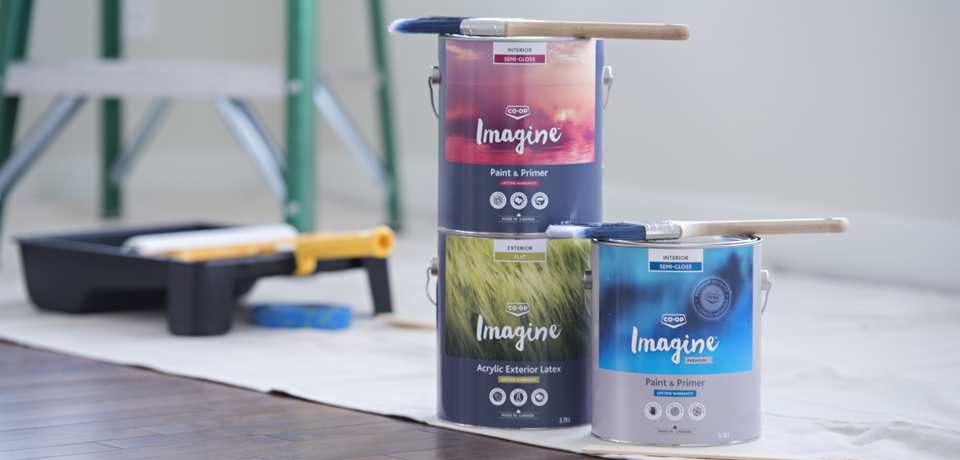 Boasting a vast colour palette, the natural Western Canadian landscape has provided the inspiration for the paint's colour offerings – highlighted through Imagine's labels that showcase wide-open Prairie skies, shimmering lakes and tall, green grasses. Just as its name suggests, the depth of Imagine's colours are limited by only that of one's imagination.
More than simply providing a broad colour selection, our paint offers a high-quality and long-lasting finish suitable for any surface. Made in Canada, the Imagine family line of paint is engineered to last: it's colour-safe, fadeless and stain-resistant, as well as simple to apply and easy to clean.
Have trouble imagining colour in your space? Remove the guesswork by uploading a photo of your project space – or use one of the preloaded room images – and change wall colours with no cost and little effort. Then save, print or share your design. Click here to use the Color Visualizer.
More information for your paint projects:
HOW TO SELECT ROLLER COVERS AND BRUSHES
HOW TO CLEAN NEWLY PAINTED WALLS
HOW TO SELECT YOUR PAINT SHEEN
HOW TO REPAIR WALLS FOR PAINTING

Discover more: