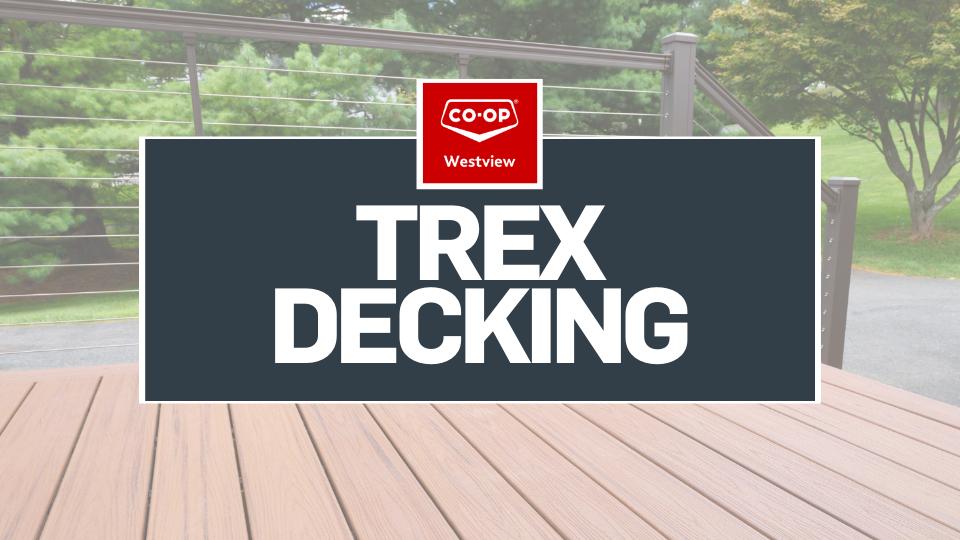 TREX DECKING
March 26, 2021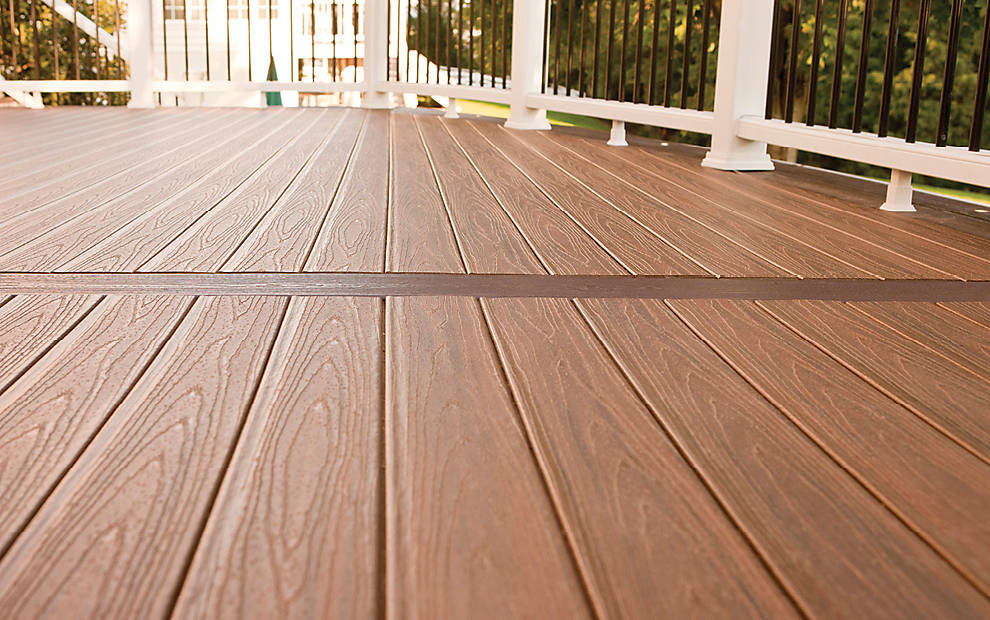 Want to experience the beauty of wood without the downside of rotting, re-painting and re-staining? Learn why composite decking is the right choice for you.

Vaylene Fuller, an Estimator at our Hanna Home Centre said, "Historically composite decking has been perceived as a cost-prohibitive option, but with the trends we are experiencing in the current lumber market, and with expected product shortages there is an increased need to explore other options."
"Trex composite decking offers a great alternative to traditional treated-wood decks, with added benefits including a great colour selection, an easy hidden fastener installation, and coordinating railing and lighting options. Best of all it's maintenance-free so you will have more time to enjoy your deck for the years to come," continues Fuller.

Some more pros of composite decking are:
-Composite decking materials are eco-friendly and toxin-free. Composite decking is made from recycled plastic, lumber mills scraps and other materials. Using these materials, more than 50,000 tons of waste are prevented from ending up in landfills each year.
-Composite decks are splinter-free and slip-resistant, making homes safer for children and pets.
-Composite decking costs less over its lifetime than wood and lasts longer, too. On average, maintaining a wood deck will cost $150 - $450 per year. Composite decking? Just $5-$15. No sanding, staining, or painting here—a little soap and water or a quick power washing is all the maintenance Trex requires.
-Composite decking looks like natural wood. Today's composite decks reflect the real beauty of natural and exotic hardwoods, complete with subtle streaking and varied wood-grain patterns.
Whether you choose to work with an installer or are taking the DIY approach, our Teams at Westview Co-op Home Centres are ready to help make your deck project a reality from start to finish. Team Members can assist you with the design, colours, estimating the projects and offer installation advice. Get in touch with our Home Centre Team Members to start your deck project today.

Hanna Home Centre
P: (403) 854-2802

Drumheller Home and Agro Centre
P: (403) 823-5555


Discover more: